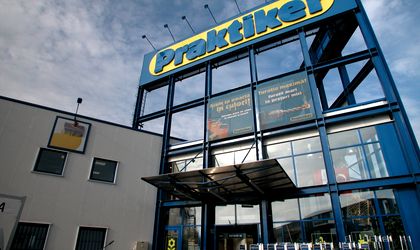 British DIY retailer Kingisher, which owns Brico Depot Romania, has taken over Praktiker retailer from Turkish businessman Omer Susli for an undisclosed sum.
Adela Smeu, CEO of Brico Depot Romania, said the deal will allow the company to expand its market share on the back of a growing sector for DIY and interior design.
"Pending the approval of the Competition Council, the strategic acquisition of Praktiker Romania together with the structure of Brico Depot stores, provides a strong presence across the country," said Smeu.
Susli said that Praktiker recorded a turnover of around EUR 140 million in 2016, with a network of 27 stores in 23 cities. He took over the retail chain in 2014.
Brico Depot has 15 stores and around 900 employees in Romania. Its parent controls over 1,200 stores in 10 countries across Europe, employing 77,000 people.
Praktiker has invested EUR 1.2 million in the revamp of two of its stores in Ploiesti and Oradea and the company aims to reach 20 redesigned units by the end of 2017.
Professionals services firm PwC Romania and law firm D&B David si Baias worked with the seller.