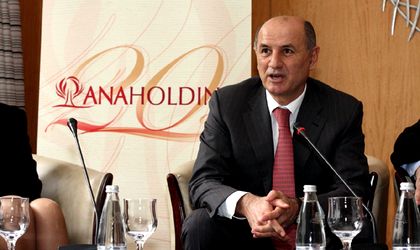 Japanese Nidec has taken over a 94.8 percent stake in ANA IMEP, which is controlled by the family of Romanian businessman George Copos.
The Pitesti-based company manufactures washing machine and drying machine motors. Its subsidiary, ANA MEP SDV, makes molds for automobile components and plastic cases.
"Through the Transaction, the Company expects to enhance the competitiveness of its appliance motor business in the European market and obtain IMEP's major customers," said Nidec in a statement.
Nidec, which makes electric motors, said it was looking to expand its presence in Romania, because it "is a cost-efficient country with qualified labor force".
"The Company intends not only to utilize IMEP's sizable premises and facilities, including a manufacturing factory for the appliance business but also newly make investments and enhance its production capacity for the commercial and industrial business so that the Company can establish an optimal production structure globally," according to Nidec.
The Japanese company added it was looking at Romania to build a strong manufacturing base for its appliance, commercial and industrial motors business.
Aside from the manufacturing, Nidec wants to develop locally an engineering and shared-service center to support its growth strategy in emerging EU markets.
ANA IMEP had sales of EUR 14.8 million last year, employing 228 people.
The transactions was cash-based and should be completed by early June.
Law firm Noerr advised Nidec on the acquisition.
Ovidiu Posirca