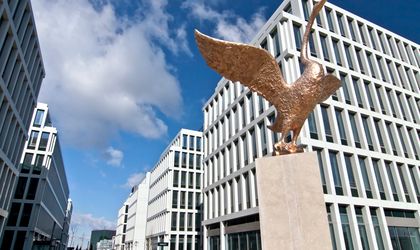 The insolvent office project Swan Office&Technology Park was sold by Casa de Insolventa Transilvania, the insolvency administrator for this real estate project.
The sale price stood at EUR 30.3 million, which is around 50 percent above the price approved by creditors.
Six investors got in the final sale stage, each being ready to pay at least EUR 20.8 million. Smartown Investments reached a deal with CITR following direct negotiations as it offered the biggest price.
Bogdan Gorde, project manager and senior partner at CITR, said that several hundred investors have been contacted in relation with the office project and over 150 of them, of 26 nationalities, were directly interested in Swan Office Park.
"The sale of the project came as aresult of the sustained effort of CITR's specialists that were able to grow the leasable area by over 130 percent, from 33 percent, the amount that existed at the start of the insolvency to 78 percent, at the moment of sale," said Vasile Godina-Herlea, managing partner of CITR.
Swan Offices Park, which is located in Voluntari city, Ilfov county, has a leasable area of 29,124 sqm and a land plot of 5,000 sqm for future developments. In the complex there are three office buildings.
The buyer was assisted by law firm Wolf Theiss.
The office project has been in insolvenct since March 2013.
Ovidiu Posirca