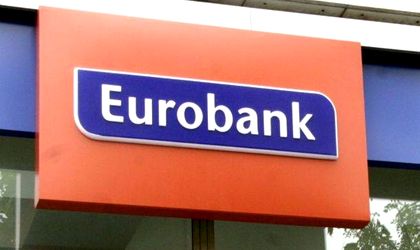 The subsidiaries of Eurobank in Romania (Bancpost and ERB Retail Services IFN) and The Netherlands (ERB New Europe Funding II) have reached a deal with a consortium comprising the International Finance Corporation (IFC) and debt collector Kruk for the sale of a portfolio of non-performing consumer loans.
Eurobank is set to sell a significant part of the portfolio of unguaranteed consumers loans from the local subsidiaries. These are term loan facilities and revolving credit lines for which the repayment delays have exceeded 90 days.
The lender this could be the biggest deal of this kind that would be carried out on the local market to date.
The deal should be closed by August 1 2016 and is pending the approval of the Competition Council. The deadline can be extended if the negotiations are not finished on time.
The portfolio of bad loans has an accounting value of EUR 170 million, while its operating balance amounts to EUR 597 million.
Through this deal, Eurobank Group aims to cut its rate of NPLs and of operational costs related to this portfolio.
In a separate deal earlier this year, Eurobank Bulgaria has sold a portfolio of unguaranteed NPLs with a gross accounting value of EUR 72 million and operating balance of EUR 144 million.
Ovidiu Posirca