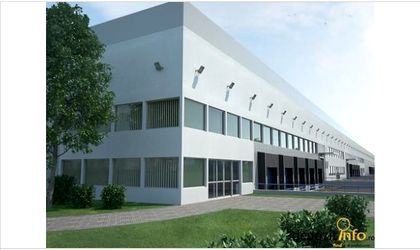 Industrial space developer Helios Phoenix has reached an agreement with AGI-RRE Hera for the acquisition of Millenium Logistic Park, according to Colliers International. 
The property, which will be renamed as Olympian Park East Bucharest, consists of 12,000 sqm of warehouses and some of 11 ha of land. It is located south of the capital, in Popesti Leordeni and it is leased by Sarantis and Autonet.
The newly acquired property becomes the developer's third on the local market. Helios Phoenix's other two industrial parks are located in Brasov and Timisoara and Colliers International is in charge of property management for both of them.
"The acquisition of Millennium Park is proof of our confidence in the local industrial market for which we continue to have expansion plans. This new property increases our portfolio by 30 percent to almost 80,000 sqm. Moreover, we are presently in advanced negotiations to extend the new project," said Athos Myrianthous, the company's development manager.
According to Colliers International estimations, the local real estate market for industrial space totals some 3 million sqm and will increase by another 500,000 sqm this year alone, the highest annual delivery volume since 2008. Some 80 percent of the new volume is expected to be delivered in the capital.
Colliers intentional is in the charge of property management for Olympian Park Brasov and Olympian Park Timisoara since 2011. At the end of last year the consultancy did property management for over 300,000 sqm of commercial space, a third of which are industrial, according to company data.