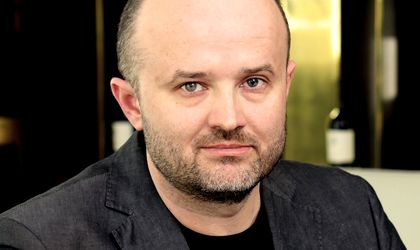 Catalin Chis, the Cluj-based entrepreneur who owns the Active Power Solutions (APS) group of companies, has recently taken over Graffiti PR, one of the largest Romanian public relations and communication consultancy agencies. He bought an 86 percent stake in the PR firm from Graffiti Marketing and Multimedia Holding SA for an undisclosed sum.
The exclusive affiliate in Romania of the Ketchum global network, Graffiti PR is ranked third in the national public relations category, according to turnover, and owns multiple awards for the efficiency, innovation and creativity of the campaigns implemented every year under the agency's signature. The company ended 2015 with a EUR 2.64 million turnover and currently has a team of 33 communication professionals.
Chis says that the agency completes the current APS business portfolio, focused mainly on telecommunications and technology.
"The main expertise of the companies in which I am involved targets the technology and communications area, being investments with a long-term future. In the context in which generations are significantly changing, the information is transmitted in new codes and languages, and environments are liberalized and extremely dynamic, communication is, maybe more than ever, an art, and the investment in a company as Graffiti PR brings competencies that naturally complete the technology area," explains Catalin Chis.
On her turn, following this move, Nora Marcovici, BBDO Group Romania CEO, expects a further consolidation of Graffiti PR's position in Romania's communication industry. "It's no surprise that the business was interesting for investors. I am convinced that getting close to a technology group will strengthen Graffiti PR's position in the market."
Founded in 1997 as part of the local BBDO communication group, Graffiti PR is one of the top three communication agencies of Romania.
The group controlled by Chis operates through 13 offices in Romania and one in the United Kingdom (London). It has 300 employees and reported a combined EUR 6 million turnover in 2015.
Romanita Oprea