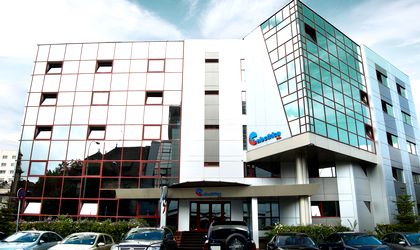 Electrica, the electricity supply and distribution firm, will take over minority stakes in several of its subsidiaries held by Fondul Proprietatea, the closed-end fund. The deal worth RON 752 million was approved by shareholders during a special meeting that took place on October 26.
The company has taken stakes of 21.9 percent in the following subsidiaries: Societatea de Distributie a Energiei Electrice Muntenia Nord, Societatea de Distributie a Energiei Electrice Transilvania Nord, Societatea de Distribuție a Energiei Electrice Transilvania Sud and Electrica Furnizare.
In addition, the shareholders have approved a new board of administration of Electrica comprising: Arielle Malard De Rothschild, Cristian Busu, Doina Elena Dascalu, Gicu Iorga, Pedro Mielgo Alvarez, Willem Jan Antoon Henri Schoeber and Bogdan Iliescu.
"After few years of negotiations, the shareholders of the company have agreed with a large majority, the acquisition of the stakes held by Fondul Proprietatea in Electrica subsidiaries. (…) The approval of the transaction strengthens the premises for the implementation of the sustainable transformation programs of the company, and, also the common vision at the level of subsidiaries," said Catalin Stancu, general director of Electrica.
On Thursday afternoon trading, one Electrica share was gaining 0.15 percent to RON 13.00 on the Bucharest Stock Exchange. The price for an FP share was flat at RON 0.8450.
Law firm Popovici Nitu Stoica si Asociatii assisted FP on the transaction.