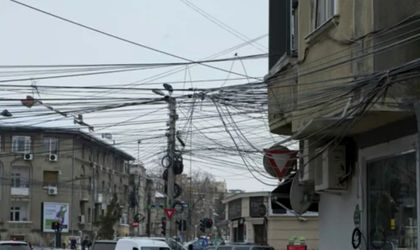 Romanian firm Direct One, which is specialized in the management of optic fiber networks, has taken over the underground telecom infrastructure of Bucharest called Netcity from UTI Group for an undisclosed sum.
Direct One operates a fiber optics network of over 5,500 km in Romania, mainly links between cities, according to business daily Ziarul Financiar.
"We are enthusiastic about the acquisition of Netcity, which allows a firm with 100 percent Romanian capital to extend on the local telecom infrastructure market, our wish being to serve the needs of all telecom operators in a balanced and transparent manner. In addition, we are hoping that we can extend the current network in conditions of economic feasibility, while respecting the applicable legislation," said Marian Pantazescu, the president of the administration board at Direct One.
The operator of the underground telecom network in the Romanian capital is Netcity Telecom. The project company developed support infrastructure as part of a concession contract that will run for 49 years and which was signed in 2008 with the Bucharest City Hall. The network currently has roughly 1,000 km of optic fiber.
Netcity has registered last year a turnover increase of 1 percent to RON 40.4 million (EUR 9.1 million), while the net profit fell by 33 percent to RON 14.5 million. The firm had an average of 24 employees.
In 2015, Direct One registered a reduction of 12 percent of its turnover to RON 42.4 million, while its net profit rose by 56 percent to RON 12.7 million. The company employed on average 21 people.
Professional services firm PwC Romania and law firm Tuca Zbarcea si Asociatii assisted Direct One on the acquisition. KPMG Romania and law firm Leaua si Asociatii worked with the seller.
Ovidiu Posirca