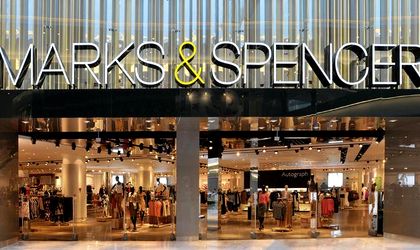 The Cypriot group Voici La Mode takes over the franchise for Romania of British retailer Marks & Spencer, including in its portfolio of three stores from Baneasa Shopping City, Plaza Romania and Bucuresti Malla. In addition, the buyer is looking to open new stores.
The transaction was prepared since May. Marks & Spencer couldn't find an alternative for the other three stores from Iasi, Mega Mall Bucuresti and City Park Constanta, therefore M&S decided to close them.
Currently, Voici La Mode Group owns and operates brands such as Dorothy Perkins, Wallis, Evans Arcadia Grup and Celio Men, but also in hospitality sector.
Marks & Spencer was set up in 1884 and entered on the Romanian market in 2000.