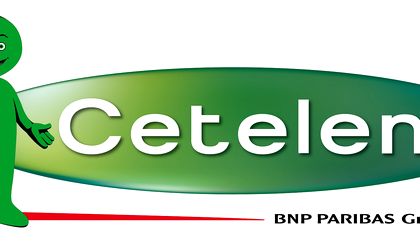 Cetelem IFN SA, one of the most important Romanian IFN consumer credit market, announces the cross-border merger with BNP Paribas Personal Finance, the sole shareholder of the company, and the transformation into a branch of the latter's – BNP Paribas Personal Finance Paris SA, Bucharest Branch. The commercial activity in Romania will continue under the Cetelem brand.
The transformation process will be completed on March 1st, after which the commercial activity in Romania will continue under the Cetelem brand, which is well known to the Romanian public.
The transformation process follows a Group's strategic decision, aimed at improving operations in the CE Europe markets: Czech Republic, Slovakia, Austria, Hungary, Romania and Bulgaria.
"Through this initiative we aim to streamline the operating model of our markets in the Region, in order  to better support our business delivery, by being more flexible and efficient when it comes to offering best solutions and highly competitive services for our customers. We are convinced that the transformation of Cetelem to this new stage will have beneficial effects for both customers and the entire Romanian consumer credit market. Cetelem has positioned itself over the years as one of the strongest top players on the market, and after this transformation process it will benefit from all the positive premises assimilated over the years, plus the support and expertise of the financial group it is part of " said Bruno Leroux, CEO Cetelem Romania
"The current operations of Cetelem Romania, as well as its product offering and contractual terms, already agreed with customers or partners, will not be affected by the merger process. Cetelem Romania will remain the same responsible partner and will maintain its primary objective of providing optimized financial solutions developed to prevent over-indebtedness, " added Leroux.
In Romania, Cetelem offers consumer credit in stores, credit cards under the Mastercard logo, car loans and personal needs loans by telephone or Internet.