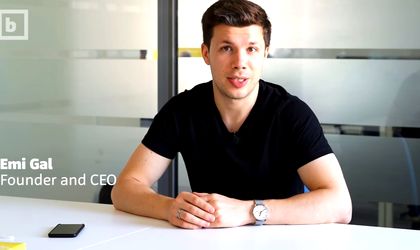 Brainient, the UK-based start-up founded in 2009 by Romanians Emi Gal and Andrei Baragan, got sold to Teads, the France-based video ad tech company, which was its rival.
Brainient, which has offices in London, Bucharest, Paris and Moscow, provides creative technology for building interactive ads across video, mobile, display and Connected TV.
Gal, Brainient's founder and CEO, will become the CEO of the new unit and will relocate to New York, where Teads has an office.
Tead's purchase of the start-up comes a months after it raised USD 47 million in debt financing. Tead reported a revenue of USD 140 million last year, and had around 450 employees, according to businessinsider.com.
"As part of Teads, we will expand globally across Teads' 30 offices in 19 countries. Teads customers will get access to Teads Studio for free, and current Brainient customers will now benefit from localized account management & support as well as tight delivery & data integrations with Teads, which will make it easier to deliver interactive, personalised video campaigns at scale," said Gal in a statement.
Brainient will be rebranded as Teads Studio following the deal. The start-up says it has hundreds of clients that use its platform including German Axel Springer, French M6 and British Sky.
The start-up got USD 2.65 million in equity funding in three financing rounds from 10 investors, according to crunchbase.com.
Ovidiu Posirca