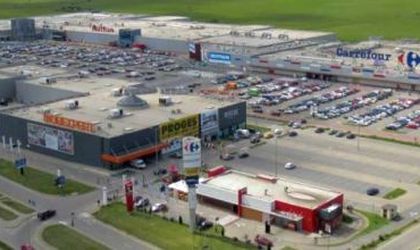 Investment company Argo Group has sold retail park Shopping City Sibiu to NEPI for EUR 100 million.
JLL, the real estate consultancy which worked with the seller, dubbed this as the biggest deal to date in this segment outside of Bucharest.
Shopping City Sibiu has a leasable area of 79,000 sqm. The center was opened in 2006 and was later expanded. It has as main tenants retailers Carrefour and Auchan. It also hosts stores of key international brands such as Adidas and Leroy Merlin.
Dennis Selinas, the CEO of Argo Group, said the retail park inaugurated the first multiplex cinema in Sibiu prior to the closing of the deal.
"Argo Group continues to restructure the portfolio it owns in Romania in a bid to optimize the investments made in the commercial market in Central and Eastern Europe," said Selinas in a statement.
According to Andrei Vacaru, associate director, capital market at JLL Romania, this was the biggest transaction involving one property that was closed outside Bucharest since the end of the economic crisis.
Silviana Badea, national director, head of capital markets JLL Romania, commented that this could be the biggest real estate deal on the market this year. She said that JLL's team worked on this sale in the past 12 months.
Argo Group has projects with a combined surface of 340,000 sqm in the CEE. Aside, from Shopping City Sibiu, the group owns in Romania Shopping City Suceava, Era Shopping Park Oradea and Era Shopping Park Iasi.
The acquisition was completed on June 24, according to NEPI.
Law firm PeliFilip worked with the seller on this transaction.
Ovidiu Posirca