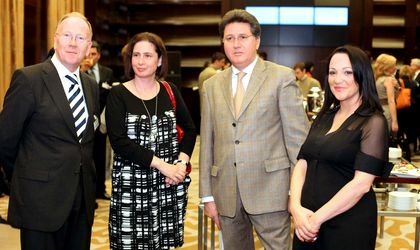 French luxury concierge service provider Radosa has launched operations in Romania. Starting April 15, the Romanian version of the company's portal provides access to a range of personalized services and facilities offered to members, a portfolio of 150.00 hotels in 15.000 destinations, including a listing of international air travel possibilities.
 Eastern Europe, including Romania, is regarded as a market with high potential for growth, according to company representatives. "One of the company's growth targets is to increase coverage of the entire Eastern European region, obviously Romania has a very important role here," said Francesca Barba, CEO of Radosa.
She went on explaining that the industry of personal concierge service is a fairly recent development, as mid-level workers as well as companies wishing to offer concierge service membership to their employees, "are becoming more and more comfortable with the concept of paying someone to take care of their business efficiently and with a touch of class".
Radosa provides what it calls "premium global concierge" services such as access to world renewed wineries, private villas and castles, art collections, sporting and haute couture events, Michelin rated chefs, private sommeliers, restaurant bookings as well as access to a selection of 100 luxury hotels. Enquiries and reservations are handled through a single central operation.
Clients get one-to-one advice from a personal consultant and have a dedicated telephone line 24/24 hours, 365 days a year.
Simona Bazavan