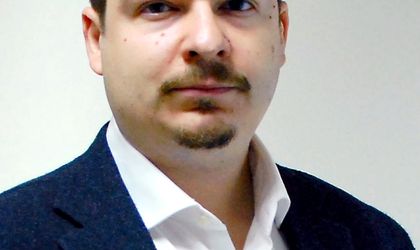 Luxoft Romania Marketing Manager Cosmin Patlageanu was appointed head of the Association of Business Service Leaders in Romania (ABSL), a major body representing the local business services sector.
Cosmin Patlageanu is replacing Florin Grama, president of the association between April 2015 – April 2017, and will continue his initiatives.
The business services sector has a significant contribution to the economic development of Romania, and ABSL, as the main association that supports the industry, has an essential role in the collaboration between companies in the field and authorities, as well as in supporting the evolution of this area, the body said in a statement.
"I am honored to contribute, together with ABSL members, to carrying out the strategic objectives of the association. I believe now there is a good moment in the growth of the business services sector and it is important to maintain it, with an accent on dialogue and involvement, at all levels. Romania is an attractive destination for investments and a key location for companies that already have operations here, however competition is rife and we must maintain out competitive advantages," Cosmin Patlageanu said.
Patlageanu has a background in marketing, journalism, IT and public relations. Previously, between 2015-2017, he was a member of the ABSL board.
Luxoft is a provider of innovative software development services and IT solutions to global customers, especially multinational companies.
ABSL brings together the largest companies in Business Process Outsourcing (BPO), Shared Services Center (SSC), Outsourcing IT (ITO) and R&D.