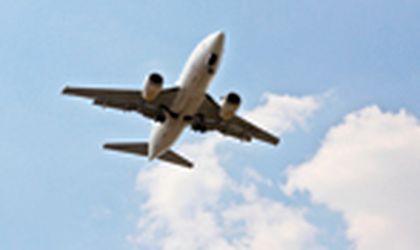 Lufthansa transported last year 680,000 passengers on routes between Romania and its hubs in Germany- Frankfurt, Munich and Dusseldorf, which represents a 20 percent growth year-on-year.
"A 20 percent growth in the number of passengers means we absorbed the supplementary capacity in 2011, which led to a higher load factor and better profitability," according to Ofer Kisch, general manager Central and Eastern Europe, Lufthansa Group.
Overall, the number of passengers transported by Lufthansa Group, including its partners Austrian Airlines and Swiss, reached 1.1 million, 15 percent growth on the previous year.
New flights from Romania
Starting with June, Lufthansa will operate 4 weekly direct flights from Bucharest to the new Berlin airport. The company will boost its presence in the German capital with 40 percent increase in capacity, investing EUR 60 million into new 35 aircrafts to be delivered.
Starting with March 25, Lufthansa will double its number of flights from Sibiu to Munich, having two such flights per day, which is expected to improve the connection between Transylvania and other Lufthansa hubs.
Also on March 25, Swiss Airlines will also operate 2 daily flights from Bucharest to Zurich. Destinations such as New York, Paris or London can be accessed more easily from Bucharest.
The top 5 destinations out of Romania within the Lufthansa group are Frankfurt, Munich, Dusseldorf, North Atlantic destinations (such as New York, Montreal), and Far East destinations (such as India and China), as Patrick Artiel, the newly appointed GM of Passenger Sales – Lufthansa Romania & Moldova division told Business Review.
Otilia Haraga