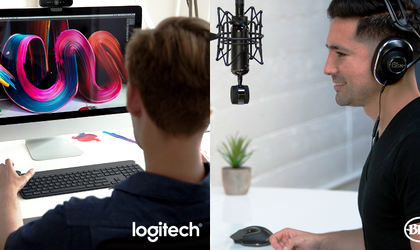 Logitech acquires Blue Microphones, a company based in Southern California, for about USD 117 million.
Blue Microphones is a leader in the market for studio microphones for professionals and casual users, and its acquisition is a new opportunity for Logitech. Blue products are used by famous artists and musicians like Bob Dylan and Imagine Dragons to get original and high quality sound.
The company was spotted by the Blue's Yeti and Snowball microphones, which are commonly used for making Youtube channel material in podcasts and video and audio transmissions.
"The acquisition of Blue Microphones will accelerate our entry into a rising market and provide a way to turn people's passions into reality. The merger with Blue Micophones is an opportunity for us to grow, bringing new ideas for gaming devices, PC webcams and audio devices in our portfolio, "said Bracken Darrel, CEO of Logitech.
Players are already using Logitech web cams to transmit video content during game sessions. People use Logitech video services every day to communicate with friends and family, and in business, Logitech's audio and video experience is noticed every time someone has a video conference at the office. The merger with Blue Microphones and their microphone range helps extend the range of Logitech devices and get premium audio quality.