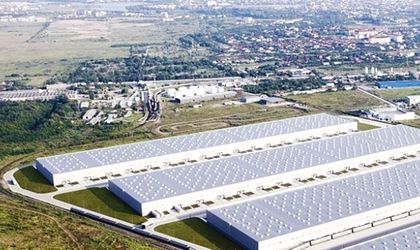 Logicor completed the development of a new 40,000 squares meters logistic warehouse in Bucharest.
The new warehouse Cladirea C is part of the distribution park Logicor Bucharest I and it's placed in Mogosoaia area. Logicor is made of 3 buildings with a total storage capacity of 82,900 sqm. The distribution park is located only 3 kilometers away from DN2 and 8 kilometers away from Otopeni and Baneasa airports.
Already 85 percent of Cladirea C is pre-rented on a long term to international clients like IKEA, Heineken, pharmaceutic companies and FMCG.
Besides Bucharest, Logicor owns land in Brasov, Sibiu, Glina and Timisoara and has a capacity of developing another 64.000 sqm.
Logicor has a portfolio of 13.6 million meter square in the real estate logistic market in Europe, including UK, France and Germany.
Teodora Marinescu