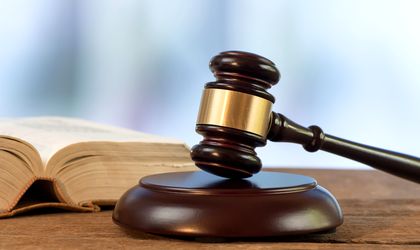 The High Court of Cassation and Justice decided on Monday to postpone 25 cases belonging to five judges, including those involving Liviu Dragnea, Victor Ponta, Toni Grebla, Sebastian Ghita, Cristian Rizea, Viorel Hrebenciuc and Tudor Chiuariu. The five judges in the panel have said that they would grant an administrative term for January 14, given the decision of the Bucharest Court of Appeal, which ordered the suspension of the selection process of new judging panels.
The decision was taken by a panel of judges that included Rodica Cosma, Valentina Horia Selaru, Simona Cristina Nenita, Francisca Maria Vasile and Ioana Alina Ilie.
Last week, the Supreme Court announced that there was a blockage when it came to five-judge panels.
Most magistrates at the HCCJ then expressed the view that in all the court sessions scheduled for December 3 and 10, would be postponed for January 2019.
The list of the cases:
The DGASPC case: Liviu Dragnea was sentenced in first instance to 3 years and 6 months in prison for instigation of abuse in office.
The "Rovinari – Turceni" case- former Prime Minister Victor Ponta was acquitted for committing forgery of private documents, complicity to tax evasion and money laundering.
The case on illegal forest restitution – former deputy Viorel Hrebenciuc was sentenced to 2 years in prison for influence peddling, and former minister Tudor Chiuariu was acquitted.
The case where former deputy Cristian Rizea was sentenced to 4 years and 8 months imprisonment for influence peddling, money laundering and influence of statements.