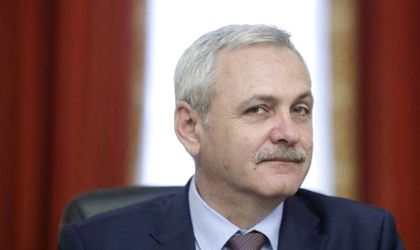 PSD president Liviu Dragnea has won the internal party fight launched this week by several party members, including Bucharest mayor Gabriela Firea, through a letter demanding his resignation and raising various issues that they claimed were the cause of his poor leadership.
Members of the PSD National Executive Committee (CExN) started their meeting around 1 pm today and only finished talks a little before 9 pm.
Gabriela Firea was the first to talk to the press after the meeting, and said: "Many things were said by both sides; almost 30 people spoke during the meeting. The first win of this CExN meeting was the fact that it was the first such meeting where there were very honest and well-argued discussions about all the issues that we had. Although it was controversial, our common statement about PSD's status had good results as well, since it opened up discussions. All we voted on was whether Liviu Dragnea should continue to be the president of the party. 10 votes were against him, 39 supported him and only one person abstained." She also said that some colleagues called for a vote on whether to exclude her from the party, but Dragnea and PM Dancila were against such an action.
Firea added: "We continue to support the Dancila government and we definitely do not want to be seen as wanting to destroy the Social Democratic Party."
Deputy PM Paul Stanescu, who had also signed the letter against Dragnea, said that him and the other signatories will continue to uphold the claims made in the letter, but that "no one is going to leave the party, no matter what." Him and other PSD members in his camp are claiming that "the letter achieved its goals" of highlighting some issues within the party, that other colleagues had appreciated the letter's claims and that the party is even more united as a result of today's CExN.
"We might have rushed by demanding Dragnea's resignation in the letter, perhaps we should have stuck to the other, very important demands we had," said Marian Neacsu of Ialomita County.
"It is the first sign of normality. The number of votes doesn't matter – what's important is that we were able to express ourselves," said Adrian Tutuianu.
Liviu Dragnea: "A lot of colleagues talked about the famous letter. Opinions were expressed, some agreed, some disagreed. It's not the first PSD meeting to take many hours. I would like it if we didn't have any more of these meetings where we just talk about the fact that we should debate things inside the party, but we don't actually do so. We have a mandate we won in the 2016 elections and we have to take our commitments seriously, in terms of upholding the rule of law and fundamental human rights in Romania."
He added that he talked with several local PSD leaders before today's meeting and that most of them asked him to not give up his role at the helm of the party.
"One of the main reasons why my opponents in the party wanted me to resign was that I had opened up fights on too many fronts: with Iohannis, the SRI, the SPP, the DNA and the #Resist movement. I told them that I could never accept that the PSD could ever turn into a tool of this horrible system, which has destroyed so many lives in Romania," Dragnea stated. "We didn't open up those fights, they were already taking place against all of us and against the entire Romanian society."
He continued by defending himself against his criminal convictions, saying that they were purely political and rhetorically asking his colleagues who wrote the letter whether they think this kind of action by the justice system was fair.
"I'm no longer interested in the amnesty and pardon law. If they want the government to pass it, it can pass it. Some colleagues have been making pressures on this issue for months now, but PM Dancila has resisted. But nobody provided an answer to the question of what we're going to do with those illegal protocols between institutions, which have led to so many unfair convictions? If the answer is amnesty, they should pass it. But not having an answer to these questions will not allow us to clear up the situation in Romania," he said, adding that "all of those who have been done wrong will pay."