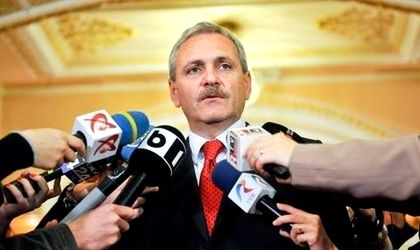 Social Democratic Party (PSD) chairman Liviu Dragnea said on Sunday evening that "at one point in time" a normative act on judicial amnesty should be adopted in Romania, citing convictions "on falsified evidence" and on "illegally obtained evidence".
"At one point in time, amnesty must be given in this country. I do not know when, in a year or two, when they want, the Parliament or the Government. The thousands of magistrates who have been criminally investigated are judging only on their own conscience and only on evidence, beyond any reasonable doubt? I don't think so," he said, for Romania TV.
Asked whether he wants such a normative act to be adopted during PSD's governance, Dragnea replied that this is in the hands of the party, the coalition and the Government.
"I do not know when, maybe when the party will decide or when the coalition will decide or when the government will think it's time. It's always been said that I want this, for me. But no, it is not for me. If that would be the case, then they should give an amnesty that excludes me. But the answers to some painful questions are still needed. What happens to the convictions that have been decided on forged evidence? People in jail, who are innocent, based on illegally obtained evidence? What happens to all the files and trials and sentences given under secret protocols, which are not legal or constitutional?" the Social Democrat leader said.
Asked who should open such a discussion, Dragnea replied that it could be the Ministry of Justice or the Parliament.