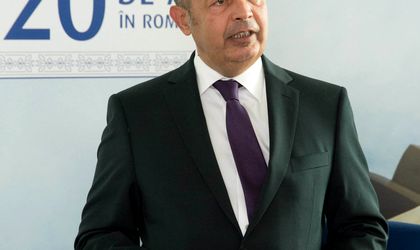 Linde Gaz Romania, the industrial gases company, has invested more than EUR 315 million since 1996 and now has a team of almost 500 specialists in sectors including chemicals, glass, energy, food, pharmaceutical and medical, petrochemical and refining, hydrogen, steel and metal fabrication.
In 2015 Linde Romania recorded a turnover of RON 531.6 million (about 118 million EUR).
"At the time of its arrival in Romania, Linde brought products and technologies which were entirely new at that time. We've constantly innovated in the 20 years spent here and this allows us to confidently look to the future," said Ciprian Islai, managing director of Linde Romania.
"We play a pivotal role in the entire product journey, from research and design, testing and analysing to manufacturing and delivery. Industrial gases are essential components in the key activities of welding and refrigeration, food freezing, inerting, analysis and testing. With more than 10,000 customers throughout Romania, we are proud of the fact that our activities here have a major impact on everything that surrounds us," he added.
The company said that the creation of the Customer Service Centre (CSC) and SAP team in Timisoara, which serves Romania and other countries in Europe, emphasizes its commitment to develop operations locally.
Linde is active in CSR projects in Romania with a particular focus on health. Working with the Children's Heart Foundation, Linde Gaz contributed to renovation and equipment for the cardiology and neurology departments of the Marie Curie Hospital.
Georgiana Bendre