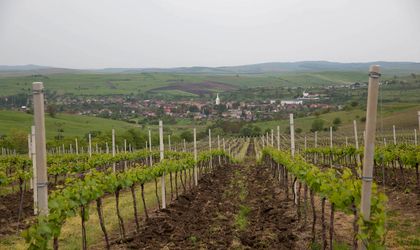 Liliac Winery, an arm of amb Wine Company – part of Austrian group amb Holding, expects an increase of its turnover to EUR 1.5 million this year compared to EUR 1.25 million in 2016.  
Launched in 2010, amb Wine Company finalized the development process of the Liliac Winery in 2015, with a total investment of EUR 10 million. Last year, the company invested another EUR 2.5 million for the acquisition of new equipment.
The Liliac Winery has 51.55 hectares planted in the region Batos (Mures) and Vermes-Lechinta (Bistrita-Nasaud) with the production split on several types of wines. The winery's total output is set to reach 350,000 liters this year. The volume of sold bottles stood at 270,000 in 2016.
Liliac Winery targets primarily the HoReCa industry, which accounts for 80 percent of the sold volume. The company has its wines listed in over 700 restaurants in Bucharest and other cities in the country.
The rest of 20 percent of the total volume of sold bottles is distributed through the retail network IKA (International Key Account) and the traditional retail (specialized stores).
Moreover, amb Wine Company exports 10 percent of the total production in countries such as Austria, Denmark, Germany, UK, Luxemburg, Czech Republic and Poland and estimates the rise of this percent with another 15 percent until the end of 2017.
This September, Liliac Winery will start selling the first 6,000 bottles from its sparkling production that has been sitting on yeast for 18 months.
The company is also making Icewine in partnership with Austrian Kracher. This brand of wine targets only the international markets at this moment but it might be sold in Romania starting next year.
"Liliac is a story about quality, creativity, unconventional, history, the meeting between the Transylvanian grapes and the Austrian expertize, about the good taste of life," said Simona Mardale, national sales director of Liliac Winery.
One of the special marketing projects is the annual contest, launched online every autumn, on the official Liliac Facebook page, through which the creative youngsters can propose the new label for the brand young.Liliac. The public can vote and choose the winning label.
Romanita Oprea