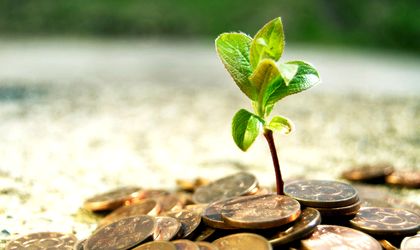 The European Investments Fund (EIF) and Libra Internet Bank signed a loan agreement worth EUR 10 million that will be used to finance small and medium-sized companies from the cultural and creative sectors. The loan is part of the program Creative Europe of the European Union.
The loan will allow Libra Internet Bank to focus on a new sector and develop a new financing project to support a portfolio of RON 45 million worth loans for companies for the next two years. It's expected that over 200 SMEs will access this new program. This is the third agreement within the Guarantees Facilities for Cultural and Creative Sectors, after the ones signed in January in Spain and France.
Gunnar  Mai,  head  of  EU  Guarantee  Facilities, said: "The access to finance is also limited for the companies from cultural and creative sectors and this new agreement will allow Libra Internet Bank to start financing a new sector."
"The agreement from today is an excellent news for SMEs from Romania which develop their activity in all the creative sectors, from festivals and design to literature and hand crafts. It's a very good instrument to cover the financing deficit for these sectors, contributing to the support of Europe's culture, more diverse and rich, " said Andrus  Ansip, the European vice-president responsible with the sole digital market and Tibor Navracsics, the European commissioner for education, culture, youth and sport.
"We are glad to be the first bank from Romania that sign the guarantee agreement with the European Investments Fund for Cultural and Creative Sectors. We are confident in teh potential of this new segment that we want to attract and we are glad to support the SMEs from this sector in the finance access through accessible products, with 70 percent guarantee from the European Investment Fun," said Emil Bituleanu, the general director of Libra Internet Bank.
The cultural and creative sectors accounts for more than 7 million jobs from the European Uninion and 4.2 percent of the EU GDP. The financing access can be difficult for the companies from these sectors, especially due to the intangible assets and guarantees, the limited size of the market ,the uncertainty of the demand and the lack of experience of the financial intermediaries.