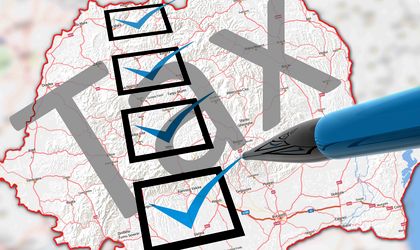 National Liberal Party (PNL) chair Alina Gorghiu is among a group of 23 MPs who initiated a draft law on the taxation of the profit made by multinational companies in Romania. The project, which transposes a EU directive adopted this year, could prevent the transfer of profit obtained in Romania towards tax-friendlier locations.
The law is part of a wider European movement targeting multinationals that legally manage to export their profits made in a certain country to a different one. Companies such as Google and Facebook could be affected by these provisions.
According to the project initiators, the draft law aims to place on an even footing companies that pay taxes in Romania and those who do not do so.
"The legal proposal aims to guarantee the fact that taxes will be paid where profit is generated and where the value is created … Currently, in the Romanian business sector there is a lack of balance which affects the competivity and development of the internal market. While certain companies pay 16 percent income tax, some companies active in several countries send their profit, recorded in Romania, in third countries around the world, including through offshore companies. We are seeing often companies active in Romania and which record zero profit, especially to avoid paying taxes în Romania," the draft law initiators argue.
The project is transposing the 2016/1164 EU Directive, adopted by the EU Council on July 12. The directive is the EU's answer to the major scandals involving multinational companies, which, by legal means, avoided paying tax.
Should the project be adopted, the law will enter force on 1 January 2017.
Georgeta Gheorghe