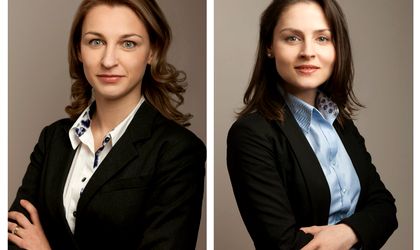 Law firm Leroy şi Asociatii has appointed Cristina Togan and Eleonora Udroiu as new partners starting this year.
Togan has been working for the law firm for over 10 years and specializes in banking& finance and real estate. She is a member of the Bucharest Bar Association since 2007 and has advised international financial institutions and credit institutions on various types of structured finance transactions, including acquisitions, real estate and project finance, as well as on corporate banking matters and derivatives.
Udroiu has been working for Leroy si Asociatii since 2003, specializing in commercial, energy and competition law. She has been a member of the Bucharest Bar Association since 2004. Udroiu has advised major players in the energy sector, both in the context of the privatization of natural gas or electricity companies and on specific regulatory issues. Her expertise in competition law includes advising on important merger and antitrust cases of national or European dimension.
"We are very proud of Cristina and Eleonora, our new partners, key lawyers of Leroy şi Asociaţii, who have shown over the years trust, professionalism and leadership, while assisting our clients in many successful operations," said Bruno Leroy, founding partner of Leroy si Asociatii.
Georgiana Bendre