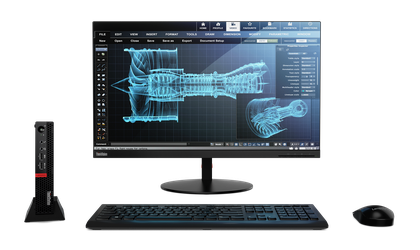 Lenovo Romania sees potential for growth across all sectors, and singled out the energy sector as a field where its latest technology could be used, its representatives said during an event today in Bucharest.
The Bucharest event highlighted the technology presented by the company at its global launch on June 20 at the Tech World Transform commercial summit. At the event, Lenovo presented its largest portfolio of server, storage, networking, software and data center services, as well as new brands ThinkSystem and ThinkAgile.
The company launched 26 new ThinkSystem platforms encompassing next gen servers, storage and network switches. The platforms span across scalable mission critical servers, rack and tower servers, dense optimized, and blade servers, mid-range and AFA storage and Fibre Channel and Ethernet network switches.
ThinkAgile is a newly-developed software-defined solutions portfolio created on the foundation of Lenovo ThinkSystem platforms. The new solution adapts to changing IT needs while reducing complexity and cost.
ThinkStation P320 Tiny, the smallest workstation on the market, is designed to be an entry-level but powerful device for users of CAD, CAM and is well suited for financial services companies, such as, for instance, trading firms.
In Romania, Babes Bolyai University is the biggest client of Lenovo's Data Center Group. For the project, the university worked with ETA2U to implement a Lenovo Intelligent Cluster based on Lenovo NeXtScale M5 compute nodes and powered by over 1,000 Intel® Xeon® processor cores. "In Romania, the biggest client of Lenovo's Data Center Group is the Babes Bolyai University," Doru Ristea, key accounts team leader Lenovo Romania said. "We see growth potential across all fields, in both the public and the private sector, and believe energy is the field that could benefit most from our technology," Ristea added.
Lenovo Romania employs 150 staff in its center, which provides support services worldwide.