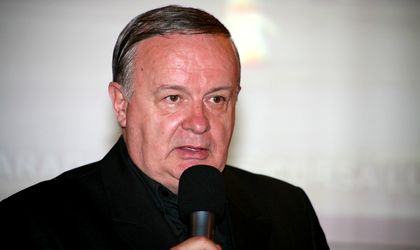 The former sports commentator Cristian Topescu died on Tuesday, according to Digi 24 TV station. He was 81 and suffered from various chronic diseases.
For decades, Topescu was the most popular sports commentator in Romania.
He was a graduate of the Institute of Physical Education and Sports. Between 1994 and 2004 he worked for public broadcaster TVR as reporter, commentator, editor in chief in the sports department and deputy head of TVR.
Topescu is survived by his wife and three children.
He was elected senator in 2008 and completed a 4-year mandate in Parliament. In 2017, he was awarde the Romanian Star by president Klaus Iohannis. He was the holder of several orders that recognized his achievements in the Romanian sports.
"Your long career as a sport reporter and commentator has covered over 5,000 live transmissions from the Olympic Games, the World and European Championships, the publication of over 200 sport contributions in the written media, as well as the volumes 'Steaua, performance and prestige' (1988) and 'Fair play' (2003)," said Iohannis last year during the special ceremony for Topescu.
The sports journalist also had the military rank of brigadier general.
Photo: Dreamstime.com