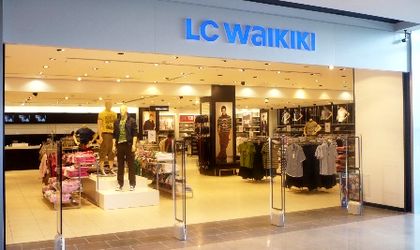 Clothing retailer LC Waikiki has leased a 1,100 sqm surface in Militari Shopping Center, announced Cushman & Wakefield, the real estate agency mediating the lease. The new store entailed a EUR 1 million investment from the retailer. LC Waikiki is the brand name of Tema Group, the Turkish retail ready to wear company. The LC Waikiki brand is a collection of fashion for women, men and children, with stores established in Eastern Europe, Middle East and the Russian Federation.
LC Waikiki has 6 stores in Romania and is now opening its 7th store in Militari Shopping. The locations chosen in Romania by the retailer are: two shops in AFI Palace Cotroceni (LC Waikiki and X- Side) and one in Unirea Shopping Center Bucharest, Atrium Center Arad, City Park Constanta and Gold Plaza Baia Mare.
The Militari Shopping retail park was designed with the "big box" format in mind. Other brands present in Militari Shopping are Decathlon, C&A, Hervis, NewYorker, Deichmann, Humanic, Takko Fashion, Kiabi, Auchan, Media Galaxy and Jysk.