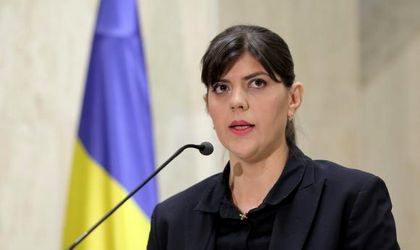 Former DNA head prosecutor Laura Codruta Kovesi has won the most votes from the European Committee on Civil Liberties, Justice and Home Affairs (LIBE) for the leadership of the European Prosecutor's Office. She obtained 26 votes, while her competitors Jean-Francois Bohnert (France) and Andres Ritter (Germany) obtained 22 votes and 1 vote, respectively.
The LIBE vote will be used by representatives of the European Parliament in negotiations with the European Council to decide on the name of the future Chief European prosecutor.
After the negotiations, the European Council will cast a final vote.
On Tuesday evening, Kovesi also obtained the most votes in the Committee on Budgetary Control (CONT). On February 20, she came in second in the COREPER Council vote, which is made up of ambassadors of European Union member states.