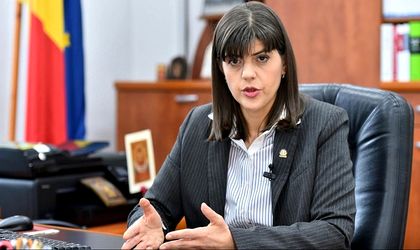 The former chief prosecutor of Romania's anti-corruption agency (DNA), Laura Codruta Kovesi, has submitted a claim at the European Court of Human Rights (ECHR) regarding her dismissal from the leading position at the DNA, claiming that the Constitutional Court's unilateral decision on the issue of her dismissal left her with no means to defend herself and challenge the decision.
Kovesi also says that she was not even a part of the conflict between the government and the Presidency, which was settled at the Constitutional Court – the president was forced to sign Kovesi's dismissal decree following the CC's decision.
Usually, the ECHR takes a long time to decide on such matters – perhaps even a few years. The first step ECHR will take is seek a response from the Romanian government.
Laura Codruta Kovesi said this morning that her ECHR claim is a matter of principle: "I asked the ECHR to find that some of my fundamental rights were infringed in this dismissal procedure, such as the right to a fair trial, the right to defense and the right to an effective appeal," she said, adding that she wasn't looking to be reinstated as DNA chief prosecutor.