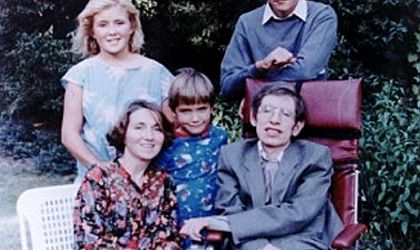 World-renowned physicist Stephen Hawking, who died yesterday aged 76, is said to have left his three children a fortune of around USD 20 million, according to therichest.com.
Stephen Hawking was diagnosed with amyotrophic lateral sclerosis (ALS) during his time at university, at which time he was only given about 2 years to live. However, he managed to fight his disease and go on to become a leading scientist, with groundbreaking research on black holes and cosmology.
Hawking had many sources of income, including book sales and science awards. He was also the director of research at the Center for Theoretical Cosmology at the University of Cambridge, which according to Inverse paid him around USD 3 million a year. He is a bestselling author, and each of the books he authored or co-authored brought him a significant amount of money.
His appearances in various films and television shows also contributed to his fortune, and so did the talks and speeches he gave at various events throughout his life.
Hawking's oldest child, Robert Hawking, is a software engineer for Microsoft in the US, and lives in Seattle, according to the Mirror.
Lucy Hawking, 47, is a former journalist who has written several children's books. One of her books, George's Secret Key to the Universe, has been published in 43 countries.
Timothy Hawking, Stephen's youngest son, is 38. He was born at a time when his father's disease had already started to affect his speech, and Timothy said that he spent his first years unable to understand him. Timothy has worked in marketing and is a languages graduate.