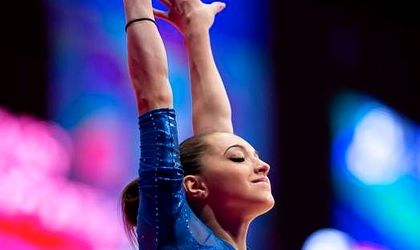 Romanian gymnast has won gold on the floor exercise in the women's artistic gymnastics event at the 2017 Summer Universiade in Taipei.
Iordache had already won two medals in Taipei, including a bronze medal in the balance beam final.
Romania sent a 121 strong team at the 29th edition of the Summer Universiade. The team has won three medals at the artistic gymnastics disciplines. Larisa Iordache won gold in the women's all-around event and bronze in the balance team event. Andrei Muntean  won bronze in the men's vault event.
Romania's 91 athletes are competing in athletics, weightlifting, table tennis, men's volleyball, swimming, diving, men's basketball, men's waterloo, artistic gymnastics, fencing and judo.