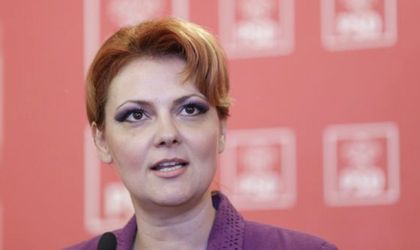 Companies in the private sector can continue to give bonuses instead of a gross salary increase until March 31, 2018, and then they will have to register additional acts to contracts which will set the new gross salaries, according to Labour Minister Lia Olguta Vasilescu.
Vasilescu said: "We know that employers prefer bonuses, and that it is better for them fiscally, but they can do this until March 31 and then they will have to follow the provisions of the new Fiscal Code."
According to the minister, private sector employers have admitted that there weren't any issues with transferring contributions, as net salaries were not cut.
"There is no way we go back to what we had last year. I am glad to see that private sector representatives admitted today that there was no problem with the transfer of contributions, with two million employees' salaries dropping or other nonsense like that. I've spoken to those in the private sector and I was glad to see they are agreeing with us," the minister added.
Lia Olguta Vasilescu also said that the salaries of teachers will increase by 20 percent from March 1, and so will those of doctors and nurses.