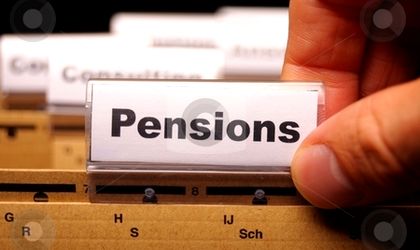 Pensions will increase by 5.2 to 5.3 percent next year, Labour Minister Dragos Pislaru said at a press conference.
"This Government will put into practice this growth because the law is prepared based on existing legislation," Dragos Pislaru said.
The minister also said that, at the moment, one cannot foresee the way in which the pensions policy will evolve, as the budget will be adopted by the future Government and Parliament.
"As we had this year an increase of the pension for social categories, we will probably see next year too, given that the economy will allow it, the economic growth reflected in the people's pockets. This government cannot make promises for next year because it is something completely out of line. We, first of all, will prepare the budget in a preliminary form, but those who will adopt it will be the future Government and Parliament. Any insinuation on the way the pensions policy wil evolve is pure speculation," Pislaru said.
On 1 January 2016, the pension point was RON 871.7. The value of the pension point is established every year by law. The value of the pension point increases every year by 100 percent of the average inflation rate, plus 50 percent of the real growth of the average gross wage.
Georgeta Gheorghe