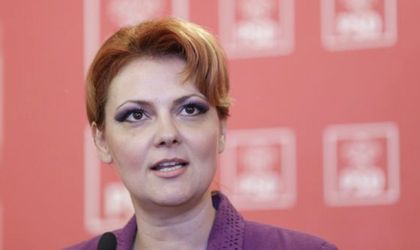 Labour minister Lia Olguta Vasilescu said yesterday that the legislative project for pensions could be sent to Parliament during this session and be kept in public debate for a month.
Vasilescu said: "I would like to make it clear that in the campaign we didn't promise a new pension law, as it has been reported. We said that we would raise the pension point from RON 871, as it was in December 2016, to RON 1,775 in 2020, when this governing cycle ends."
The minister also said that the amount of money this project requires is very large, but did not give additional details.
According to Vasilescu, the legislative project has been completed since October of last year, but it has been going through tests and simulations in order to make sure that it is done correctly.