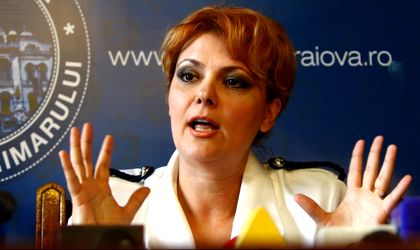 Large companies should understand that Romanians must work for decent wages, and the fiscal facilities the Romanian state is offering will allow them to increase the revenues of their employees, said the minister of labour, Lia Olguta Vasilescu.
"Perhaps they will not be able to make salaries as they are in the European Union from the first years, but for sure they will allow to increase all these revenues of their employees, given that the Romanian state is giving them fiscal facilities (…), Vasilescu said.
The Minister of Labour also called on major employers to redirect their profits towards investments and the salaries of their employees.
"We want from the business environment to give as many fiscal facilities, to have a friendly business environment, perhaps better than it is everywhere in the European Union from the point of view of fiscalization, but at the same time the money that does not go back to the state, for instance from the VAT, which was down from 24 percent to 19 percent, from the 'pole tax' that is not collected anymore, from the excises that were cut at the beginning of the year, from the profit tax, tax on dividends, which dropped from 16 percent to 5 percent and from next year will be zero, given that we give the business environment all these facilities, we expect the money to go not only to their profit, to their pocket, but towards investments, to also go towards salaries, to be able to bring as many Romanians to the middle class," Vasilescu said.