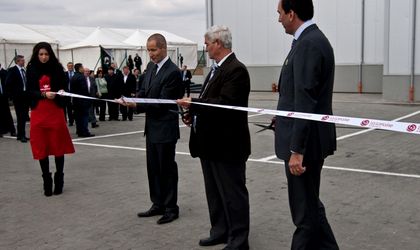 La Lorraine Romania has opened a EUR 17 million greenfield frozen bakery product factory in Campia Turzii. Almost EUR 3 million of the money comes from European funds (80 percent) and the Romanian state (20 percent). The company is the result of a joint venture between local Macromex, a frozen and refrigerated products distributor, and Belgian milling and bakery group La Lorraine.
Works on the 6,000 sqm project which is located in the Reif Industrial Park in Campia Turzii started 15 months ago. At present the factory operates only one automated production line with a capacity of 5,000 baguettes or 25,000 rolls per hour. The investors have announced plans to expand capacity by adding up to seven more production lines over the next years which will require an investment of about EUR 40 million.
Distribution will be covered by Macromex and will include both the modern and traditional retail as well as horeca. Dan Minulescu, the CEO of Macromex announced that his company will open a distribution platform for frozen and refrigerated goods with a capacity of over 20,000 palettes.
Simona Bazavan