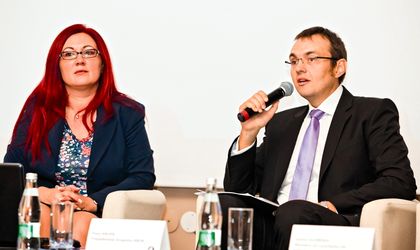 Kruk International, the Romanian subsidiary of the Polish debt collector KRUK, expects to collect RON 2 billion of debt this year, according to company officials. The firm announced last week the launch of an educational campaign, called "Datoria mea" (My Debt), aimed at improving Romanians' debt awareness and behavior, including in relation to creditor and debt collection agencies.
The campaign was based on a qualitative sociological investigation commissioned by KRUK which involved 18 debtor respondents.
Mircea Kivu, the independent sociologist who interpreted the survey results, said that Romanians are fully aware of their debt and work with lenders in order to keep up with payments, feeling ashamed and worried if debt is startingto pile up. Individuals' reactions to debt are different, as some will try to find a second job or secure refinancing,while others will reduce unnecessary spending or simply contact the bank that granted them the loan.
Kivu mentioned two main scenarios that explain why Romanians end up in debt. Some clients took out loans when their financial situation was stable, but later worsened, either when they lost their jobs or had their salaries cut, or the loans were taken out when the situation was already bad, as an emergency measure.
The study managed by Victor Rotariu, Qualitative Research Manager at Mercury Research, revealed that repayments to the bank rank high among priorities in the family budget, along with medicines, food and childcare expenses.
Isabela Iacob, managing director of KRUK International, said that the outcome of the new campaign should see a larger number of debt cases paid off entirely. Iacob added that 24,000 agreements were signed with debtors on purchased portfolios between July 2010 and June 2011.
The average repayment installment stood at RON 313 for periods ranging from two to three years.Kruk's operations in Romania started in 2007 and the company reached a market share of 32 percent between July 2010 and June 2011. In the same period, the company handled 600,000 debt collection contracts, worth approximately RON 2.5 billion, with an average debt level of RON 5,000.
Iacob predicts that debt levels will decline from 2012, as the effects of the economic crisis ease, allowing people to find jobs and better salary packages.
Kruk International developed its debt collection arm for clients in the banking sector, financial institutions, telecoms and electricity operators and FMCG distributors.
The company is also an important purchaser of debt portfolios, acquiring over 66 percent of commercial debts available on the market last year.
Ovidiu Posirca