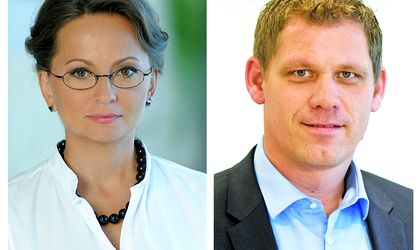 KPMG in Romania has teamed up with Spherik Accelerator to launch Startup Growpad. The program helps startups find the right resources and financing they need to develop and grow. 
Participants will have access to experienced mentors, who can help them plan the next steps for the development of their businesses, as well as assistance in identifying potential customers. They will also be given help in finding and securing financing. A set of objectives will be agreed at the start of the project, and the aim is that, by the end of the program, the business will have gained important knowledge, skills and access to potential investors, and be in a better position to succeed.
"Romania has a vibrant community of enthusiastic and talented people who are keen to develop new ideas through startups. Startup Growpad will be greatly beneficial to supporting Romania's entrepreneurial sector and also the wider economy," said Aura Giurcaneanu, Partner at KPMG in Romania's Audit Department.
As Rene Schob, Partner at KPMG in Romania's Tax Department, adds: "There are many interesting startup ideas, particularly in the IT sector, but a lot don't manage to get off the ground, because they don't have enough experience of the practicalities of starting and running a business. By participating in the Startup Growpad program, participants will gain access to KPMG's detailed understanding of a wide range of industries and business processes. They will also benefit from Spherik Accelerator's considerable experience of working with startups and helping them turn their ideas into reality."
"The biggest challenge for a startup in its early stages is to understand the market and identify potential customers. By combining our specific experience in supporting startups through their initial stages with KPMG's impressive track record in helping businesses to develop, we are able to offer a unique product which will support Romania's entrepreneurs,"Diana Rusu, Executive Director at Spherik Accelerator explains.
Startups interested to enter the Startup Growpad program are encouraged to apply by June 3rd on the program's website.