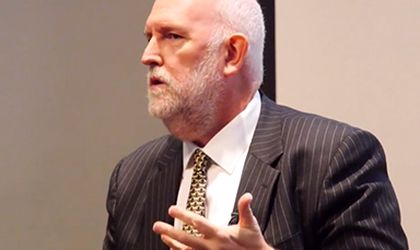 Romania made major progresses in its ability to respond to significant changes, as it climbed over 32 positions compared to the previous year in KPMG's Change Readiness Index 2017.
Romania is ranked 49, with a score of 0.542 points, up from 0.480 points in 2015. Romania is outranked by countries such as the Czech Republic –25, Poland – 28, Slovakia – 30, Armenia – 34, Kazakhstan – 42 and Hungary – 44. Bulgaria, Serbia, Moldova, Turkey, Russia and Ukraine are ranked below Romania.
The ranking is topped by Switzerland, with 0.820 points. The study measures the capacity of 136 countries to respond to short-term shocks and long-term trends such as natural disasters, economic crises and climate change. Sweden, the Netherlands and Germany are among the wealthiest countries best prepared to deal with shocks such as large-scale migration due to their solid social security system, educational programs and economic opportunities. The last places in this ranking are Syria and Somalia.
"The countries that tend to be doing better are the ones who have a more inclusive approach to growth," said Trevor Davies, global head of KPMG's International Development Assistance Services, said. According to Davies, KPMG is ranking the ability of companies, government and civil society, highlighting the areas where improvements are needed.
The KPMG study is highlighting the fact that when it comes to migration, the national income is not a clear indicator of a country's ability to host those who arrive, given that Spain and Greece encountered issues with migration. Moreover, Nigeria, who is a country rich in petrol, is ranked 120 in the KPMG index, which shows that "wealth itself is not sufficient," to prepare a country for change", Davies said.
Moreover, Davies believes, the inequality level is limiting the capacity of South American countries to respond to shocks, Trevor Davis explained. While low income countries such as Chile and Uruguay are ranked among the top 30 countries in the KPMG raking, Mexico is ranked 71, and Brazil on 79, while Venezuela is ranked 119th and Haiti 123th, respectively.
"Income inequality is one of the key factors that's holding back a number countries. The countries towards the top of the index that have greater income equality are certainly more prepared for change as they have a greater degree of flexibility in the economy," said Davies.