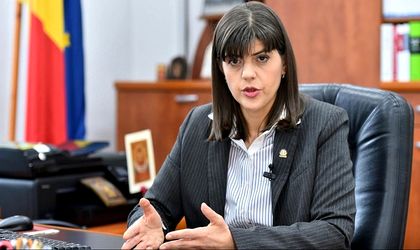 Chief prosecutor of the National Anti-corruption Agency, Laura Codruta Kovesi, said on Wednesday that the problem of corruption in Romania will not be solved just by arresting persons who are indicted, sending officials to court or obtaining convictions, adding that the investigative effort of prosecutors needs to be supported by prevention measures.
During a debate organised by DNA, Kovesi stated: "In general, when we talk about crime, the approach goes from prevention to fighting against it. Perhaps you've noticed that we've reversed the order a little, because in investigations by DNA I've noticed that with fraud in public acquisitions or abuse in office we have repetitive typologies and repetitive modes of operation. That is why we thought that conducting a study where we show these things we find in our investigations can be an extremely useful instrument for other institutions that have attributions in preventing corruption. In previous public interventions by DNA, we've always insisted on this issue of prevention."
Kovesi added that over half of DNA's activity is represented by investigating abuse in office cases.
"Starting from these conclusions, we've launched this project and inside DNA a study was created based on the definitive conviction solutions from 2016-17 in cases of abuse in office or public acquisition fraud," said Kovesi.