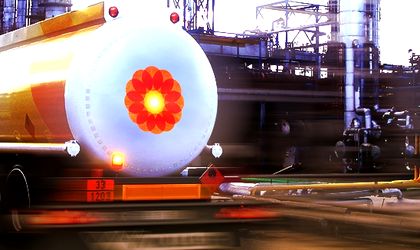 Oil major KMG International, controlled by Chinese CEFC, could expands its retail fuel stations networks in Romania and Bulgaria, once the company's legal issues will be solved, said Alexey Golovin, senior vice president of KMGI, according to an interview published by Reuters.
In 2016, Petromidia refinery was seized by Romanian authorities as part of an investigation regarding the initial privatization of Rompetrol in 2000. The company was taken over by KazMunayGaz in 2007.
"The total amount of the seized assets stands at USD 1 billion, which we think is excessive. This doesn't impact our daily operations, but we can't use financing lines, essential for any company," said Golovin.
CEFC China aims to invest USD 3 billion in KMGI in the next five years.
In July, the Romanian Competition Council approved the transaction between CEFC and KMG.
In Romania, KMGI wants to increase its market share of retail fuel stations from 16 percent to 25 percent, while in Bulgaria the company wants to control 15 percent of the market.
The company has a network of over 1,000 retail fuel stations in Romania, Moldova, Georgia and Bulgaria, alongside 100 stations under the Dyneff brand in France and Spain.
Going forward, Golovin said that KMGI could buy other fuel retail stations in the region and the acquisition program could also include storage and distribution capacities.