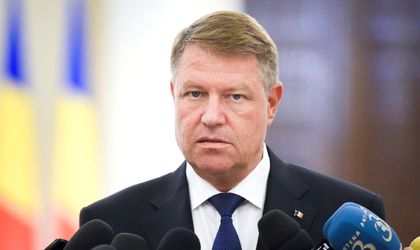 The Romanian president Klaus Iohannis made an official statement in front of the press that he is "firmly determined" to go for a new presidential mandate in 2019, when the presidential election will take place.
"I want to tell you here, this beautiful morning, that I am firmly committed to running for another term of office," said Klaus Iohannis in Sibiu.
The president did not make any other statement nor he took any questions, but the declaration was live on TV channels. The announcement was made at the Samuel von Brukenthal National College just before attending the 40-year meeting with former colleagues. Klaus Iohannis attends the festive meeting of the 1974 – 1978 promotion.
The statement comes in the conditions of the ruling party, PSD, declared that it is prepared to take all the necessary steps in order to secure the modifications of the criminal law, specifically eliminating the abuse of service crime, for which Liviu Dragnea, the president of PSD, was convicted on Friday. Among "the necessary steps" is the suspension of the president if he will not promulgate the laws and will not dismiss the chief prosecutor Laura Kovesi.