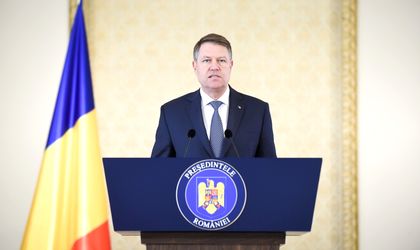 President Klaus Iohannis announced today in a press conference that he is inviting representatives of all political parties in parliament to discuss their proposals for the next prime minister tomorrow, as he wants the naming of the new government to happen as soon as possible.
Iohannis also confirmed the name of the designated interim PM – Mihai Fifor, currently the minister of defense.
The president also expressed his concern and discontent with the situation the country is in yet again, as this is the second failed PSD government. He wants the new government to be in place as soon as possible, so that the uncertainty doesn't generate political and economic instability.