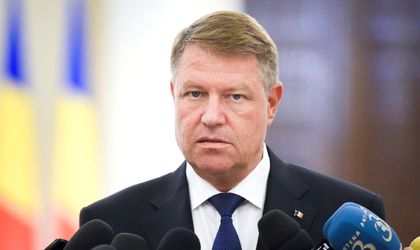 President Klaus Iohannis said that he would take part in every government meeting in the upcoming period, even if he's not officially invited by the prime minister, since he claims the president does not need an invitation to take part in a government meeting.
"The government doesn't know what it is doing. They don't have enough money and they're trying to find new sources of funding, so they come up with new taxes at the last moment," said Iohannis. "It has introduced a new concept – the greed tax – but it is the PSD's greed tax."
The president also noted that the PM had officially stated that this government would not introduce any new taxes, but soon after that they found new ways of taking money from the people.
"Everybody will pay more after the new taxes. The entire economy will be turned upside down, and so will ordinary people due to the fact that they will be the main targets of all the upcoming price increases," said Iohannis.

"This ordinance was not discussed with economic partners. This project does not have a substantive analysis, it brings ideas that had been unheard of before. It will cause economic chaos. The only result we can already foresee is that we'll pay more for power and gas," said Iohannis.