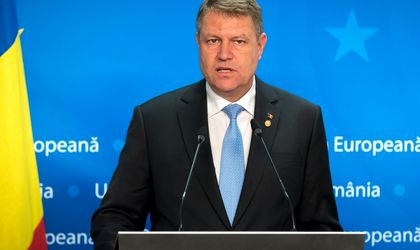 Romanian president Klaus Iohannis says that the Government should rather be interested in infrastructure development through the European funds absorption and less on "for whom we increase faster the public sector salaries."
"No sector can perform if it lacks infrastructure. I see with worry that Governments pass by, but the infrastructure issue stays the same, despite the fact that money isn't the problem (…) You cannot create a highway network in four years no matter what the performance that the Government might have. In Romania apparently the plans are made on the long term, but in reality they are on short term, to gain votes. In four years, not a highway was constructed, but a feasibility study. It's not right, it's not good, but this is how it is," said Iohannis during the debate from Tuesday at the Trade and Industry Chamber of Romania.
He added that the infrastructure development is beneficial to the economic development.