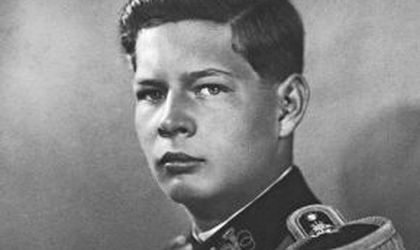 Romania's former king Michael, delivered a speech in front of the reunited Parliament chambers, on the day he is celebrating his 90th birthday, almost 70 years after being forced to abdicate by soviet-backed communists.
King Michael began his speech stating that "we can't have a future without respecting our past" and that "Romania has registered significant progress in the past two decades". However, the king also expressed his concern that the old and the sick are facing a humiliating treatment nowadays.  
The king went on saying that Romania should forget the practices of the communist era , by removing demagogy, dissimulation, the selfishness and power desire from Romania's institutions of 2011. He added that Romania needs modern motorways, ports and airports, in order to strengthen the state. The agricultural sector is also part of our future development, and education will also be a cornerstone of our society.
The monarch reiterated that the Queen and king Michael, along with the Family, will continue to sustain Romania's fundamental interests, together with the country's continuity and traditions.
King Michael, born in 1921, is a descendant of the German Hohenzollern dynasty and a cousin of Britain's Queen Elizabeth. Michael will attend a concert this evening at the Opera House in Bucharest, where representatives of royal houses across Europe will also participate.  
Ovidiu Posirca