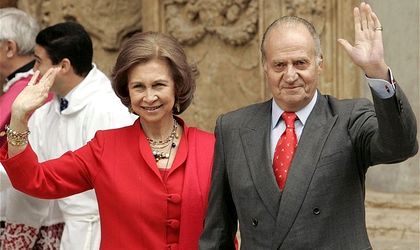 King Juan Carlos and Queen Sofia will attend the funeral of Romania's King Mihai I on Saturday, in Curtea de Arges. 
The Spanish Embassy to Romania stated on Wednesday that the Royal couple will attend the funeral of King Mihai I at Curtea de Arges on Saturday, 16 December.
Charles, the Prince of Wales, will also attend the funeral services.
The coffin carrying the body of the former Romanian monarch arrived on Wednesday in Romania on a military plane and was transferred to the Peles Castle.
On Wednesday evening, the coffin will be brought to the Royal Palace in Bucharest, where it will stay for the remaining three days. Those who wish to pay their respects to the former royal figure can do so in the upcoming days.