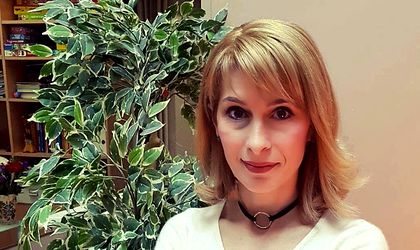 The private kindergarten with classes delivered in German, Kinderlachen, has opened the second unit in Bucharest in September 27 following EUR 50,000 investment. The new unit has 300 sqm.
"We gathered experience, we discussed with the parents, we researched in order to offer children a kindergarten where the education is qualitative, which is our main objective," says Adina Mirica, the founder of Kinderlachen.
"The first location, opened in 2011, was for the after school with classes delivered in German and the expansion with a new unit for the kindergarten in 2017 aimed to bring children a place according to their needs, but also a complete education solution up to 10 years. We kept the German classes delivery, but we expanded the activities, we grew the team with specialized personnel and we invested in a new unit," says  Mirica.
The after school investment was EUR 10,000, with additional EUR 15,000 in 2013 when the space was expanded. In 2017 she, together with her business partner (who joined
"We chose the German language delivery due to my daughter, who has the school classes delivered in German. At the same time, I observed a high potential on the market for the opening of a centre that offers education in German. The competition is high, but I believe that the quality is the one that makes you grow," adds Mirica.
The teachers from the two units speak German at native level and some of them have work experience in Germany.