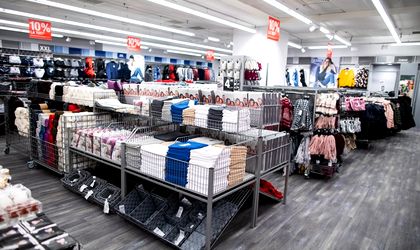 Retailer KiK, with a network of over 3,500 stores in Europe, has announced the launch of its second store in Romania, in the Winmarkt shopping center in Piatra Neamt. This is the first store to be open within the Winmarkt network of the total of 4 stores planned to open by the end of this year, based on the partnership signed between the two companies.
Located on the third floor of the Winmarkt shopping center, the store stretches over a 650 sqm built area and the total investment was over EUR 150,000.
"After the warm welcome from Oradea, we are glad to get to the east of the country, in Piatra Neamt. I was pleasantly surprised to see how quickly the news circulates. The inhabitants of Piatra Neamt have already learned about the diversity and quality of the products, but also about the very good prices. Any move to a new home implies not only joy and enthusiasm but also building and fitting efforts, so we would like to thank all those who have been involved in materializing this important opening, "said KiK Romania general manager Raluca Hartmann.
This year, KiK aims to expand locally by opening more units, the company targeting cities with more than 25,000 inhabitants.
The first inauguration took place on September 21 in Oradea, and the following cities where the retailer will open stores are Botosani, Sighetu Marmatiei, and in the Winmarkt network – Braila, Vaslui and Ramnicu Valcea.
KiK is one of Germany's largest fashion discounters, with a large network of European stores. The brand's product offer is 70 percent of the textile segment, complemented by other non-food items, such as gifts, accessories, decorations, toys and stationery.
At present, KiK operates nearly 3,500 stores in Europe, of which 2,600 are in Germany. The brand is also present in Austria, the Czech Republic, Poland, Hungary, Croatia, the Netherlands, Slovenia, Slovakia, Italy and, since 2018, in Romania. More than 25,000 employees contribute to KiK's economic success, which aims to expand the network to 5,000 stores in Europe.